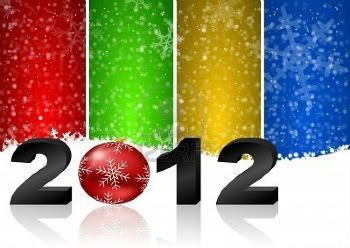 Happy New Year to All of My Stitching Friends and Blog Followers!!!
Well, 2012 is just a few hours away. I hope you all have a very fun happy and healthy and safe New Year!!! And that 2012 brings you nothing but the very best of everything!!!
Any special plans tonight? None for me. My husband has been in the hospital since Monday night and they haven't said when they'll discharge him yet. My sister is working (she has to close) which sux, and brother in law has to work very early in the morning so he'll be going to bed soon. So the kids and I will just be hanging out at home, maybe do a few sparklers or something. And my son has to go to school on Monday, so I'm trying to get him back into going to bed at his normal time. My daughter doesn't go back to school until Tuesday and she always goes to bed early anyway.
Again, I wish you all a very Happy 2012!!!