Hello Friends!
It has sure been a busy couple of weeks, but I still managed to get a bit of stitching time in. Working on the Monopoly Game Board is a so much fun! I love seeing it come together. And I can't WAIT to have it completed so that we can use it as a functional game board!!!
I also have a pattern for a Backgammon Game Board and I am planning on making a Checkers/Chess Game Board pattern. So I'm on the hunt for finding some great game board pieces for these.
The Monopoly Game Board pattern is divided into 8 sections/pages. Yesterday, I finished section/page 1! I think it's looking really good! There are a lot of fractional stitches and also there is a TON of backstitching. So if you're not a fan of backstitching, I do not think you'll like stitching this pattern. I don't mind backstitching at all, so I am all good with it.
Here is my progress so far on Monopoly Game Board ...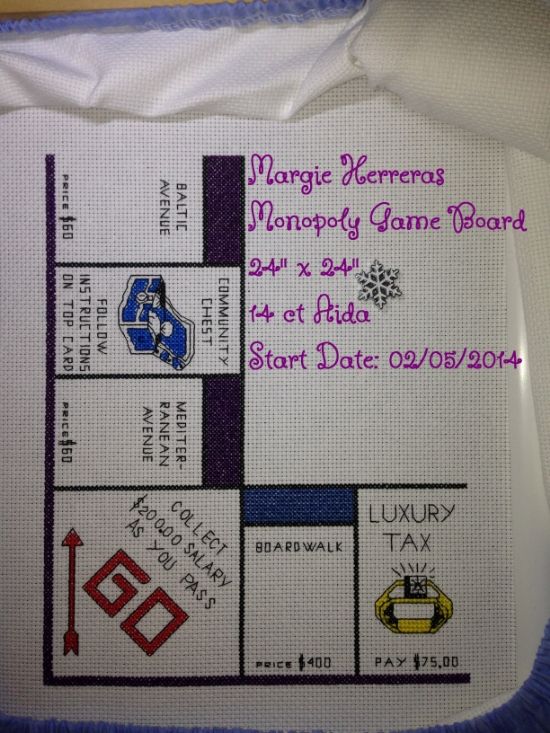 That is all I have for now. I hope you all have a great week!
Happy Stitching, Crafting & Blogging!
Until Next Time,
♥ Margie ♥