Hi Everyone!
Now that I am home from my trip, I am making some pretty good progress on my Queen Bee project. It's looking good, if I do say so myself. LOL. Also this week, I have been working on making some bottle cap magnets, necklaces and needle minders. I have found a great product to seal in the picture rather than just use the epoxy stickers that I was using. Will post some photos of those soon. But first ... QUEEN BEE PROGRESS!!!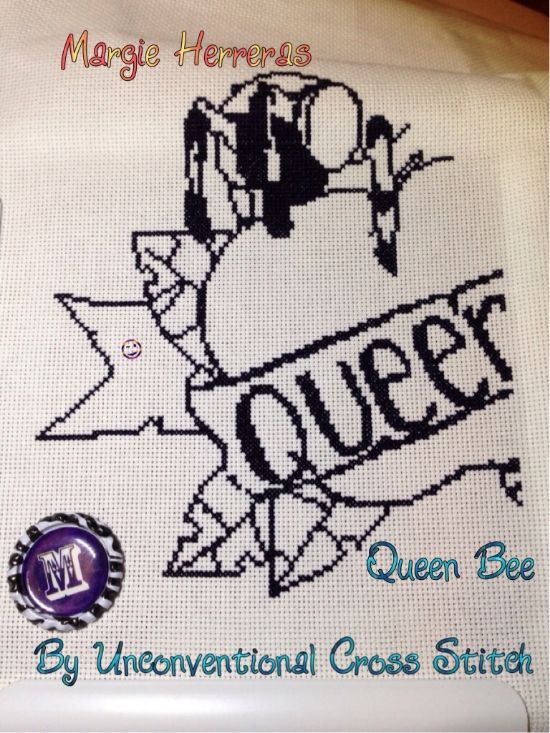 So as you can see, it is coming along and taking shape. Lots of DMC 939, just about a full skein so far, and I think it will take a second skein to finish all of the stitches for that color. Then it will be just like coloring in a picture!
That's all I have for now, but I wanted to be sure to get an update posted before the weekend started. Tomorrow is my local stitching get together, so there should be much more progress by the end of the weekend!
Until Next Time,
♥ Margie ♥