Hi there Everyone!
As I said in my previous post, I have three fair entries this year. The first one is Rules of Life by Kincavel Krosses. This design, was the only pattern that a very dear friend of mine, who was really like a second mom to me, asked me to stitch for her. She passed away before I was able to stitch it for her. But I had promised that I would stitch it for her, and so I kept that promise. The second is Let's Be Wicked by Ursula Michael. This was just a fun design to stitch and it was the first bigger design that I stitched for myself. Before, the only thing I had stitched for myself was a very small ornament and a small magnet. And last but definitely not least, Goonies Never Say Die by Fiddlesticksau. This design, well speaks for itself. The Goonies is a movie favorite in our home.
Here is the completed and framed Rules for Life ...
Here is Let's Be Wicked ...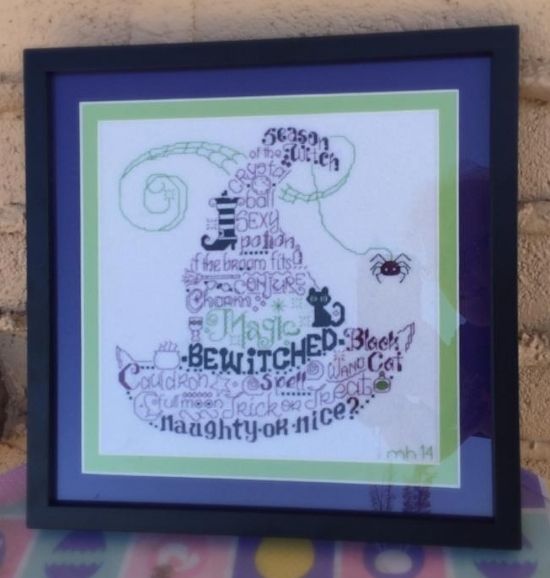 And finally, Goonies Never Say Die ...
I had so much fun stitching all of these designs. And also choosing the perfect frames and embellishments. I turned them into the fairgrounds this past Friday, April 10th. The fair opens Thursday night and that's when I'll get to find out how they did in the judging! Four more days!!! This is one of the very few times when I DO wish for time to go by very quickly! LOL!
Until Next Time,
♥ Margie ♥