Hello Everyone!
Yes, it has been a while since my last post. We have been busy with fair and end of the year school activities and some other family matters, I just kept forgetting to post some update pictures. I have a couple to show since the last one that I posted of the Tribal Teapot.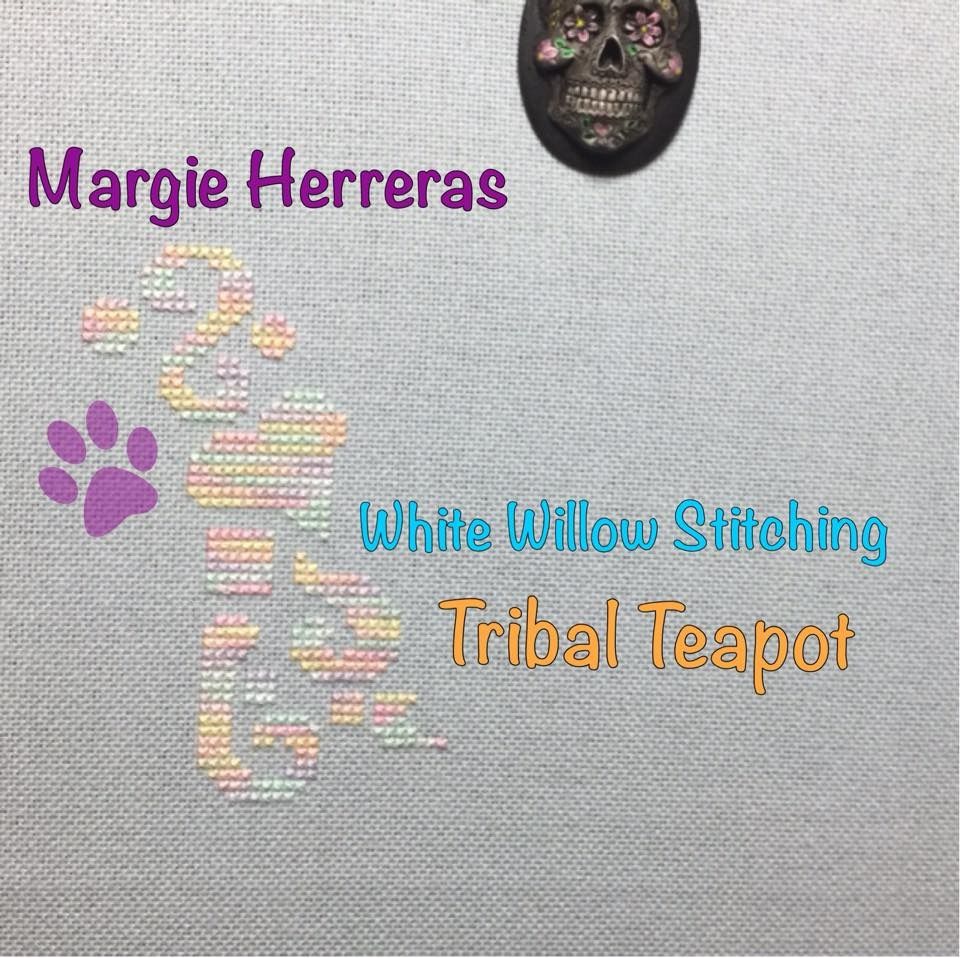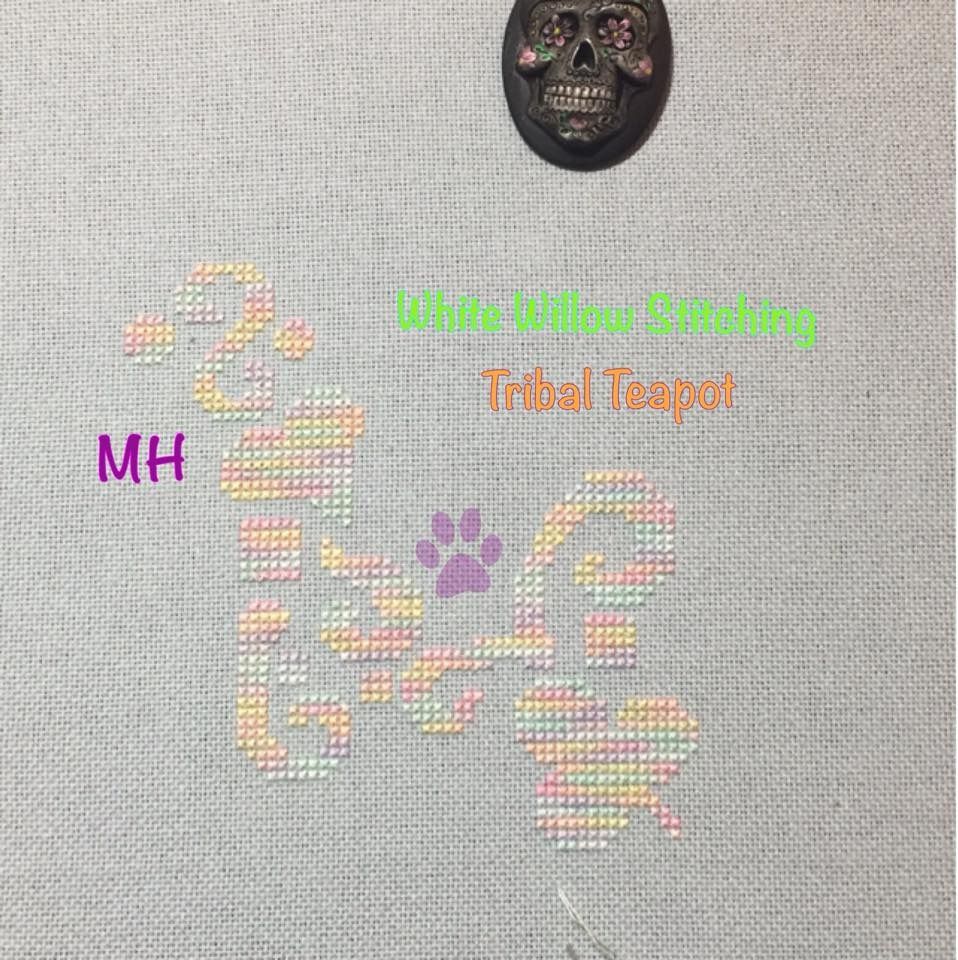 I haven't gotten very far on this piece, partially due to the above mentioned reasons, but also bcuz the color of the fabric has made stitching this piece a little bit challenging. It's like a blueish gray color. So I have discovered that the best way to work on it is in actual daylight, as in sitting outside to stitch. And where I live, we have been getting triple digit temps, and in the 90s for the last couple of months, so there is no way I''m sitting outside to stitch until the Fall. So I am going to put this one on hold for a while until it cools off and I can sit outside comfortably again.
That's all I have for now. Thanks for stopping by!
Until Next Time,
♥ Margie ♥