Hi Everyone!
Yes, I know that it has been a while since I've posted here on my blog. Ever since I created my Blogger Facebook page, I have been posting there like crazy! There are so many updates and posts on my Facebook page, so please be sure to check it out! Search for It's All About Cross Stitch or you can find a link in the All About ME tab above!
Well, as is every year, I did enter two projects into the county fair this year! Both pieces were created by designer
Connie Gee Designs
. She has some great blackwork designs in her
Etsy Shop
. And she has some free designs on her
blog page
! Be sure to check them both out! And tell her Margie sent you! ☺
So the two designs that I stitched were Quirky Quartet and Yin Yang Turtle. They were both model stitch pieces that I did for her. The Quirky Quartet is a blackwork design that is available in her Etsy Shop and Yin Yang Turtle is a free pattern on her blog page.
Here is how my finished pieces did at the fair!!!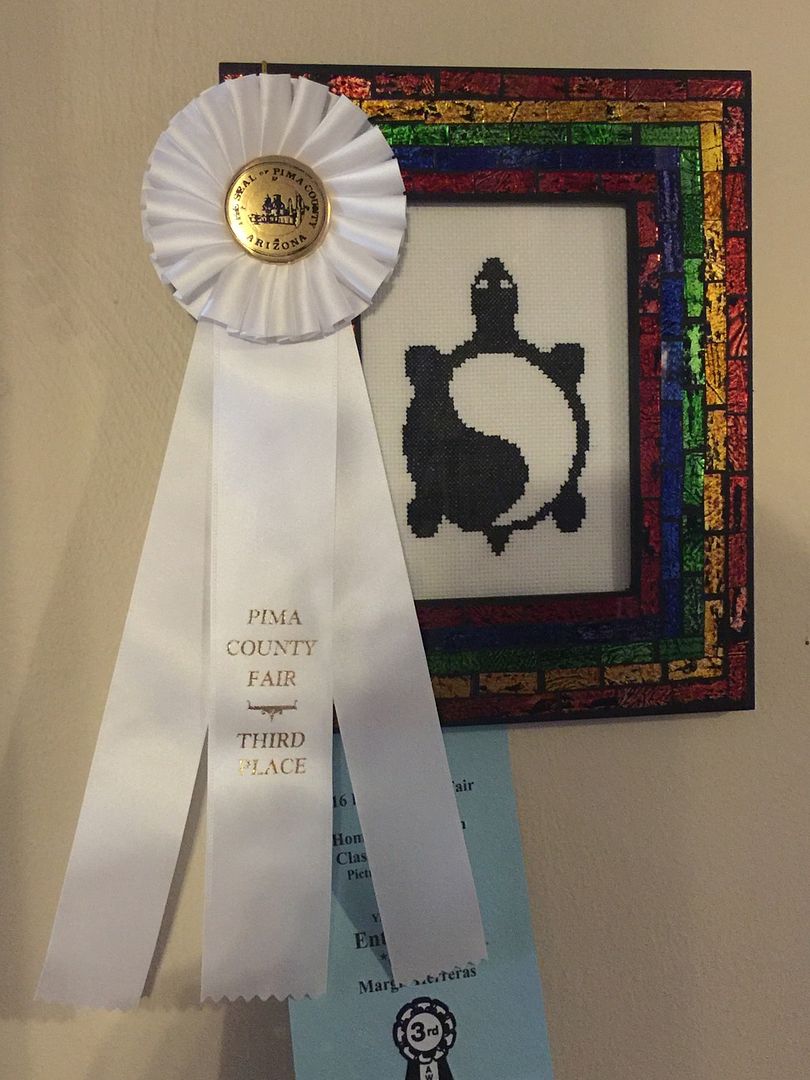 They were both fun stitches! And the patterns are very easy to follow!
Until Next Time,
♥ Margie ♥